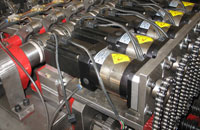 Cold Form Heading:
Our Formax headers are the latest in cold forming technology which allows unique parts to be made in a multi-blow operation, reducing the need for secondary turning or machining operations.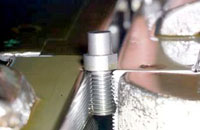 Roll Thread:
We run various types of Roll Thread machines including washer assembly stations. Our Roll Thread machines with integrated washer assemblies allow us to assemble a wide variety of fastener configurations.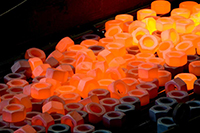 Heat Treatment:
We operate 6 Continuous Mesh Belt Furnaces with continuous load rate, atmosphere, hardening, tempering, and quench monitoring. Our In house heat treating capability allows better deliveries to our customers due to reduced cycle time.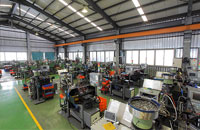 Secondary Operations:
We offer a wide variety of secondary operations including CNC Machining, Pointing, and Shaving. Our Robotic Feed CNC Machining Center is capable of tolerances as low as 0.0002" (.005mm).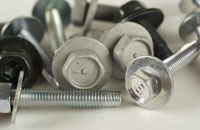 Plating Process:
We have a state of the art plating line capable of multiple finish types including zinc chromate, black chromate, wax finishes, organic coatings, patches, and more.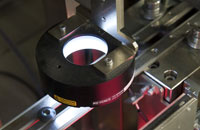 Machine Sorting:

We have a large variety of sorting machines capable of automatically sorting many different sizes of fasteners using camera and optical sensor equipment. A hand sort element is also in place for further inspection requirements.